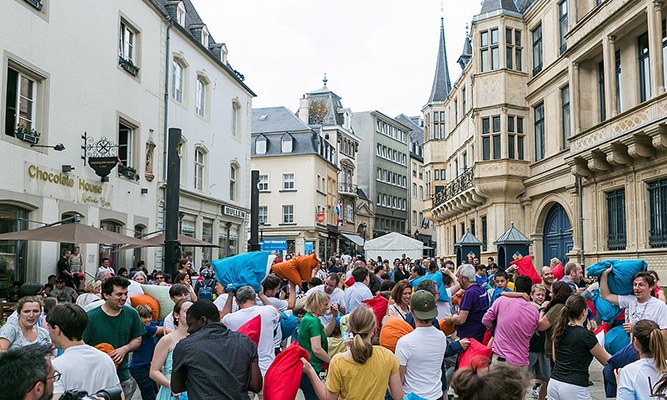 On 9 June, the second edition of the Giant Public Pillow Fight took place in Luxembourg in front of the Grand Ducal Palace. The event's aim was to raise awareness about Parkinson's disease and the research activities of the National Centre of Excellence in Research on Parkinson's Disease (NCER-PD).
Read more: Second Pillow Fight to support the battle against Parkinson's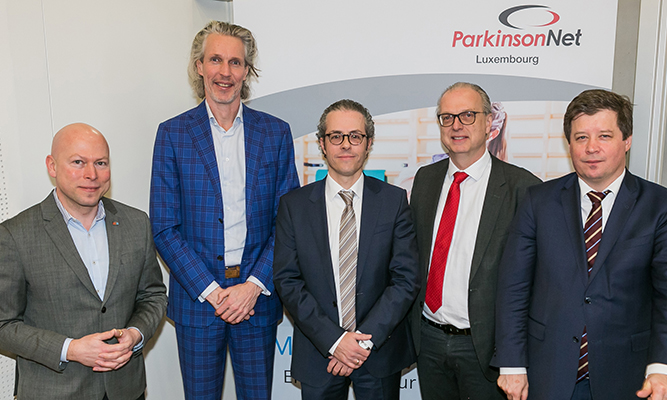 Press conference on 23 March 2018 at the Maison du Savoir in Campus Belval (Esch-sur-Alzette) to launch the integrated care network ParkinsonNet Luxembourg.
Read more: ParkinsonNet – Optimal treatment thanks to better networking
Parkinson's disease (PD) is a neurodegenerative disease characterised by different stages, which are frequently established by the age of onset.
Read more: A personalised approach to recognizing advanced Parkinson's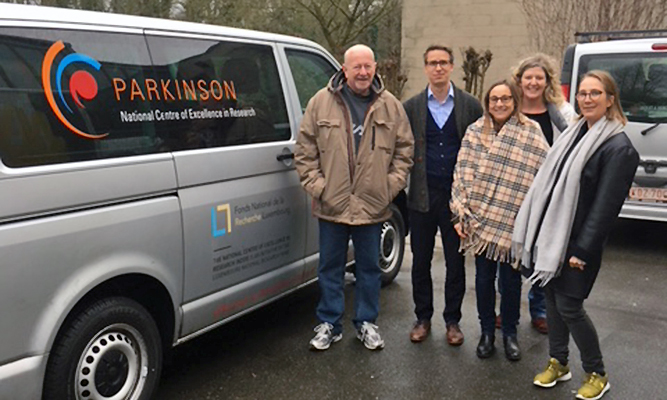 As an alternative to the participation in the Parkinson's Research Clinic in Luxembourg, you also have the possibility to be examined by our Flying Team! Recently, the team achieved a new milestone: the 100th participant recruited through the Flying Team!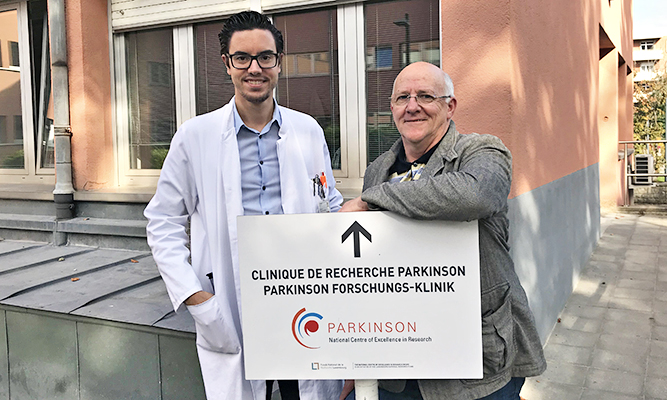 Last week, the clinical team of the Luxembourg Parkinson's Study reached a new milestone. For the first time in Luxembourg, cerebral spinal fluid (CSF), the fluid that surrounds the brain and spinal cord, has been collected for research purposes.
Read more: First cerebral spinal fluid collection successfully established for Parkinson's research