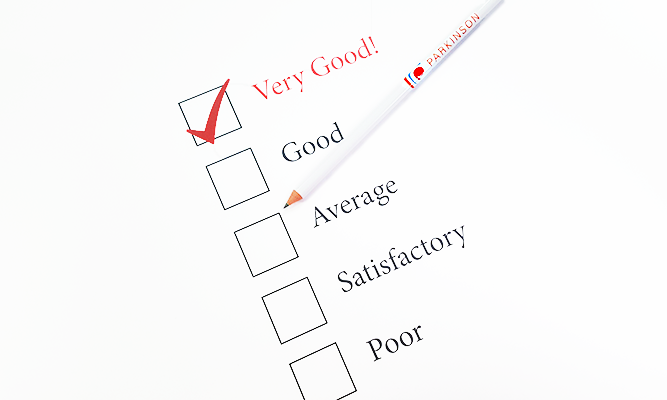 Once a year the NCER-PD research programme is evaluated by an external Steering Committee composed of international experts. On 10-11 July 2017, the two-year progress report of the study was presented and received very good grades.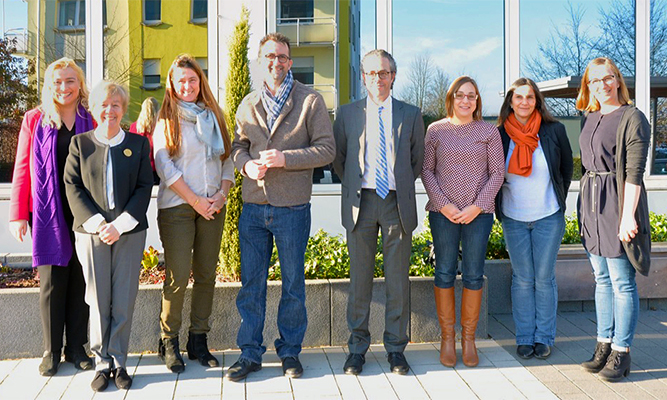 To improve research on Parkinson's disease, the Luxembourg Institute of Health is recruiting "control persons" (not suffering from Parkinson's disease), especially men above 40, to obtain clinical data and samples that will be compared to those of patients.
Read more: Encounter with Reinhold Jost, Minister of Justice of Saarland
Members of The Michael J. Fox Foundation for Parkinson's Research (MJFF) visited the Luxembourg Centre for Systems Biomedicine (LCSB) of the University of Luxembourg, the Integrated Biobank of Luxembourg and the Parkinson Research Clinic on 21-22 April 2017.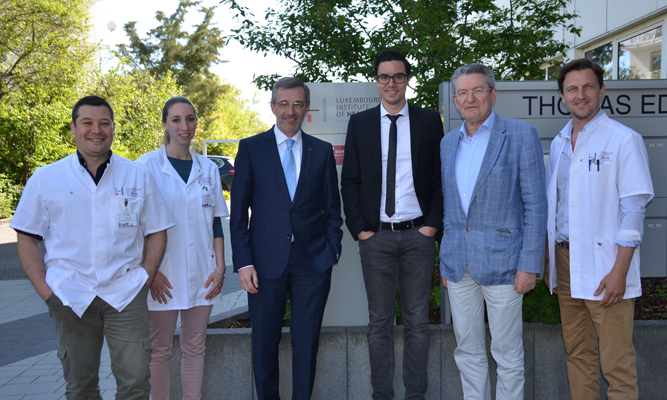 On Wednesday 10th May, LIH's Clinical and Epidemiological Investigation Centre (CIEC) had the great pleasure to welcome Mr Gérard Zoller (G.Z.) and Mr Constant Infalt (C.I.), respectively Chairman of Interclub of the 14 Rotary Clubs in Luxembourg and Rotary Country Chair Grand-Duché de Luxembourg as control participants to our Parkinson study NCER-PD. They kindly accepted to share with us their experience and their involvement in the fight against Parkinson disease.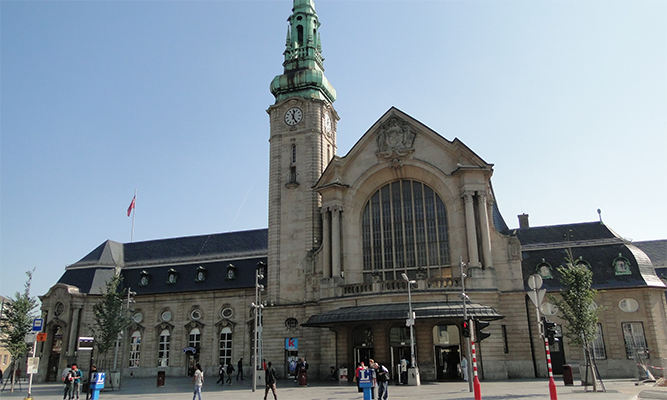 Each year, we celebrate in the month of April the birthday of James Parkinson, who first described the disease and its characteristics in 1817. Patient and research groups around the world organise the World Parkinson's Day around the 11th of April to draw attention to the disease and inform on symptoms and treatment options.
Read more: "200 years of Parkinson's disease research" exhibition at the Luxembourg train station